I have not been maintaining this blog, largely due to health issues. I just came to check it because someone emailed me. I found there are many comments that remained hidden, and the notification has been going to a defunct email address. Some of the hidden comments have been here over a year, and they are heart-rending.

If anyone has a Kaiser story to tell, I recommend going to KaiserThrive.org.
Here's the link to USA Today's front page story on the Kaiser Permanente Cover Up.

For more information on the death of baby Lehna Jordann Brewer, see Kaiserthrive.org.
Tomorrow, USA Today will be covering the tragic story of Lehna Jordann Brewer and Kaiser Permanente's habitual destruction of evidence. My condolences to Beth Stover and Andrew Brewer, who lost their baby to Kaiser incompetence two years ago, and who have had to endure the ongoing torture of Kaiser's evidence-tampering ever since.

Once again, I apologize for my long absence, and I hope people are continuing to track Kaiser's crimes against humanity at kaiserthrive.org.
I made it to the Heathcare Blogging Summit, and my panel went well. Kaiser had been approached about sending a representative to participate on the panel, but apparently I scared them away. :D

There is a lot of talk about transparency and relating to bloggers, but I still get the sense that the health care industry is mostly interested in how to control or discredit bloggers. Matthew Holt thought that some areas of Kaiser had started to tiptoe in the direction of transparency, but I haven't seen one iota of evidence of this. Kaiser continues to use the same tactics against Justen Deal that they did with me: attempting to depict him as a hacker, fabricating reasons to justify firing him, etc.

I was intrigued to find out that Kaiser is still retaining Edelman as one of their PR firms - confirmed by Rick Murray, President of Edelman's new social media practice Me2Revolution. I wonder if Kaiser's contract with Edelman is specifically to manage the response to Justen Deal, or whether its about asserting more control over the social media environment in general. Expect to see Kaiser's virtual headquarters hosting events in Second Life soon.

There has been a lot of Kaiser news over the last month that I haven't been able to keep up with. I'd like to nudge people who are interested in keeping up with patient advocacy issues to check out www.kaiserthrive.org. I will be writing a big catch-up post, too.

One thing I have to mention, though, is that Justen Deal's story made the front page of the Wall Street Journal.

More to come later...
Authorities are investigating a medication error that led to the death of a baby at Kaiser's Santa Clara hospital. The article cites three medication error deaths at Kaiser Santa Clara since 2004 - this number seems low to me, so I'm wondering what Kaiser does to re-catagorize other deaths. Here's another article.

To give an example of how far Kaiser is willing to go, check out the case of Lehna Jordann Brewer, in which Kaiser pursues evidence manipulation and cover ups galore. Lehna's father recently spoke out about Kaiser's HealthConnect debacle - the L.A. Times article mentions problems caused by outages in the Neonatal ICU.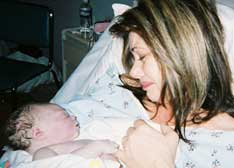 *********

In other news, Kaiser is dumping Martinez for the more upscale suburbs of Walnut Creek and Antioch. Kaiser's Modesto project is waiting on a full deployment of HealthConnect. That's going to be a loooong wait - lol. The California Deptartment of Managed Health Care still claims to be investigating the problems with Kaiser's EMR.

Kaiser Thrive has also posted a visual aid for Kaiser nepotism. Among the many complaints about Kaiser HR is they look the other way as high level managers hire their friends and family.

ROTFLMAO: For some unexplained reason, Kaiser has rejected my application for Culture Change Leader. :D
The police are investigating whether a Kaiser surgeon hastened a man's death to get his kidney. I don't even know what to say to that.

Kaiser whistleblower Justen Deal has published an article about patient safety at Kaiser in The News is Now Public. If you think these issues are important vote for the article on Digg here.

I'd like to shout out a thank you to Matthew Holt for his recent help. I look forward to meeting him at the Healthcare Blogging Summit.

ROTFLMAO Update! Should I apply for this Kaiser job? Leave it to Kaiser to stomp on and priggishly ignore their critics while creating a new bureaucratic position to pretend like they're taking action. What Kaiser doesn't get is that Doing the Right Thing starts with...actually Doing the Right Thing. Further Update: Kaiser blocked and email-bounced my application for Culture Change Leader. Should I interpret this as Kaiser symbolically blocking culture change? :D

Here is the text from some recent Kaiser memos attempting to shape public perceptions of their EMR project. Is it possible to overdose on Koolaid? I'm not posting pdfs of the originals because I received them as text.


Important Announcement from George Halvorson, CEO Chief Information Officer (CIO) Appointment

February 26, 2007

I am pleased to announce that Philip (Phil) Fasano has joined Kaiser Permanente as Senior Vice President and Chief Information Officer, effective immediately. As the leader of KP-IT, he will focus on the service, products and people essential to the success of KP's technology agenda. Phil will be a member of the National Leadership Team and will report directly to me.

Sincere Thanks to Bruce Turkstra
I want to thank Bruce Turkstra for his excellent leadership during his tenure as interim CIO. As you know, Bruce also did a wonderful job overseeing the KP HealthConnect roll-out and advancing our electronic health record to where it is today. His valued contributions throughout the KP HealthConnect project and during his recent work in IT are greatly appreciated. Bruce will be working with me to develop and execute a transition plan.

Phil Comes to KP With an Impressive Background
Throughout his career, Phil has managed teams and organizations whose scope and complexity are very similar to our IT organization. His proven ability in a number of settings to interrelate system support and the overall strategy of the organization will be of great value to us. Kaiser Permanente will benefit from his business acumen, strategic approach and deep technical skills.

Phil has more than 20 years of corporate experience as a business leader and has successfully served as CIO for several companies including Deutsche Financial Services, JP Morgan Chase and Capital One. With each opportunity, he brought a transformational vision that was key to the evolution of the company's business strategy and success.

Most recently, Phil was President and CEO of Capital Sourcing Group, Inc., in McLean, Virginia, where he provided advice, consulting and services to Fortune 500 companies and the U.S. Department of Homeland Security.

Phil received an M.B.A. from Long Island University, and a B.S. in Computer Science from the New York Institute of Technology. He and his wife, Judy, have five children. They will relocate to the SF Bay area in the near future.

Please join me in welcoming Phil to KP, and in thanking Bruce for his strong performance. I am confident that we will all support Phil in our ongoing efforts to drive an effective technology agenda that enables optimal care for our members.

This is a broadly distributed message. Please do not reply.
Please share this message broadly with your peers.


A message to KPSC managers and physician leaders from
Benjamin K. Chu, MD, president KFHP/H, Southern California, and
Jeffrey A. Weisz, MD, executive medical director, SCPMG

The February 15 edition of the Los Angeles Times reported on concerns with the implementation of our Kaiser Permanente HealthConnect TM system, and questioned its safety.

Many of you have wondered where the reporter from the L.A Times received his information. He interviewed numerous people within KP including CEO George Halvorson and other national leaders. We also hosted him for a full day at Baldwin Park Medical Center, where he spoke with two of our physicians closely involved with KP HealthConnect. He also talked with nurses and other staff, and we gave him unrestricted access to our hospital and clinics with KP HealthConnect. While many spoke candidly of some of the earlier challenges, nearly everyone commented on the benefits the system provides to enhance care for our members.

We know, and the article acknowledges, that Kaiser Permanente has already improved the care for our members because of KP HealthConnect. After mastering the system, the overwhelming majority of our doctors and nurses agree that KP HealthConnect has improved their ability to deliver the highest quality of care.

No comparable scale electronic health record has ever been deployed so rapidly. With a project this large and an organization as diverse as Kaiser Permanente, we have had to overcome our share of obstacles. For the first time, all eight of our regions are operating on a common technology platform through KP HealthConnect. A change of this magnitude required significant IT infrastructure upgrades, as well as a level of cross-regional collaboration that had not been required to date.

This conversion also has had a profound impact on the day-to-day work of our physicians, clinicians, and staff. More than moving from paper to electronic processes, we did extensive examinations of workflows and care practices to optimize the care our members receive throughout our system. This has required significant training and support.

We have always been forthcoming regarding the challenges we have faced and overcome, as well as the success. We expected these challenges in infrastructure, deployment, and adoption given the size and scope of our implementation and we are pleased with our progress to date.

We thank all employees and physicians whose tremendous work has advanced us to this point in our system's implementation. Your efforts, professionalism, and results make the difference in our ability to deliver and meet our members' and patients' needs in the 21st century.

Because you may receive questions about the article from members, family and friends we have provided a brief overview and a link to a Q & A regarding questions about KP HealthConnect below.

Sincerely,

Benjamin K. Chu, MD, MHA Jeffrey A Weisz, MD
President, Kaiser Foundation Health Plan, Hospitals Executive Medical Director, SCPMG



KP HealthConnect Facts

KP HealthConnect is Improving Care Delivery
KP HealthConnect's built-in treatment guidelines are helping us improve the management of common/chronic conditions such as diabetes and hypertension. We are also improving patient safety by increasing the accessibility of the patient medical record. Industry studies show that a paper medical record is missing up to 30 percent of the time for an office visit and paper medical records are almost never available for patient care in an emergency room. With KP HealthConnect, the electronic health record is available when and where it is needed.

Because KP HealthConnect includes more comprehensive patient information, it is helping caregivers address multiple problems or the provision of multiple services in a single visit. This reduces the need for additional follow-up appointments.

Our new online features, such as secure e-mail to your doctor's office, will bring our members unprecedented access to Kaiser Permanente care.

By logging on to kp.org, members now have the ability to address some of their needs online, instead of coming in for an office visit or spending time playing phone tag. Preliminary surveys show high satisfaction with these opportunities to save both time.

System Availability is Close to Our Goal
Our goal is to have KP HealthConnect available for use everywhere and every time it is needed to provide care and service to our members. Our goal for system availability is 99.7 percent. We currently average 99.2 percent and we are aggressively working to meet our ultimate availability goal.

We're Continuing to Move Forward
The world recognizes the KP HealthConnect project as a groundbreaking tool that will allow us to set ever higher standards of health care. The dedication of our many outstanding professionals who deploy, support, or use it every single day ensures that we will meet the challenges ahead of us, and distinguish Kaiser Permanente as the best place to receive quality and compassionate care.

For Answers to Additional Questions
Go to the KP HealthConnect Web site for answers to additional questions.



How to Get Kaiser Permanente's Side of the Story

Ever wish you could go online to get Kaiser Permanente's side of the story when KP appears in the news? Kaiser Permanente's Brand Strategy, Communications and Public Relations Department launched an external Web site accessible from KP.org on February 1 so that you can do just that.

The new Web site, KP News Center, highlights the latest news and commentary from across the Program and provides a channel for Kaiser Permanente leadership to tell KP's side of stories that appear. For example, the feature story on the site today responds to an LA Timesnews article that describes KP's electronic health record efforts.

The site is designed to inform audiences such as KP members and potential members, KP employees, legislators, purchasers and customers, and the media with facts and information. We are working to identify the best way to make the public aware of the news Web site.

The site also features stories on a variety of topics including Health Research, KP HealthConnect™, Community Benefit and Clinical Excellence. In addition to our own news features, the site includes links to other news sources, health resources on KP.org and Kaiser Permanente podcasts. Readers can also subscribe to news and receive regular updates through an RSS feed. Bookmark it now: http://xnet.kp.org/newscenter/index.html


Please be sure to check this site regularly for ongoing updates and information.

Thank you,
Diane Gage Lofgren
Holy cats - I look away five seconds and Kaiser accelerates its bad karma spree! First of all I'm going to direct everyone to Kaiser Thrive to read excerpts from articles that require registration, and I will link to the Kaiser Thrive posts in appreciation of all the work they do.

First, the L.A. Times reports that five Kaiser hospitals are deadly for people with pneumonia. Not exactly a surprise, but I'm glad the L.A. Times is continuing to buck the Kaiser-payola situation in California.

Second, Bruce Turkstra got dumped from the interim CIO position. The scuttle is that Turkstra made a number of changes based on the expectation he would keep the job, so I'm sure mucho membership $$$ were dedicated to his golden parachute/bribe.

Here's yet another Kaiser employee telling it like it is. I'm still waiting for a sign that Kaiser is actually getting the message. What Kaiser does to its own employees is unacceptable, and this mistreatment trickles down to sabotage patient care. Moreover Kaiser's practice of destroying evidence and choosing to manipulate perceptions over fixing the problem effects both employees and patients. It's a cultural problem, and this tone is being set by Halvorson and his team. UPDATE: The HealthConnect Corruption Scandal seems to be on fire!

In support of the letter posted by the Kaiser employee, I heard similar sentiments expressed about the situation from a completely different source. I think the abusive managers are going to have a tough time talking their way out of this one. And, once again, SHAME ON KAISER HR, for letting this sort of thing go on and for punishing the employees who try to seek help.

Congratulations to Justen Deal for being named Health Care IT's 2006 Industry Figure of the Year by the Hissies! ROTFLMAO!!!

Another ROTFLMAO - Kaiser sends out the PR panzer division in an attempt to roll over the L.A. Times expose of HealthDisconnect. Here is the internal Kaiser koolaid memo.

BizJournals ran an article on Kaiser's blogging strategy. Or anti-blogging strategy: it's just more gross attempts to manipulate the media. The article covers how Kaiser chickened out of the Health Care Blogging Summit once it found out critics would be on the same stage. The conference organizer pointed out that this is part of Kaiser's larger transparency problem.

I need a breather, but if there's recent Kaiser stupidacity that I missed, please post a comment, and I'll be happy to add it here.

Update: I almost forgot the funniest thing of all! Some Northern California Kaiser employee tried to hack into Kaiser Thrive yesterday! How lame! But also ROTFLMAO because the attempt is pretty bad.

Update2: Wow, my blog is under visitor seige right now! Hi to all newcomers. If anyone is so inclined, I'm trying to raise money so I can represent patient advocates at the Health Care Blogging Summit in April. You can chip in here. This blog has no advertising or sponsorship, and I don't work regularly myself (thanks to Kaiser). I would appreciate any help.

An article in the front page times details the myriad problems with Kaiser's over-hyped and under-performing EMR. There have been many incidents putting patients at risk, including an infant in the NICU, and I hope this article helps patients understand why the technology issues are directly relevant to them.

However, what did the TV news report this morning? They parroted a Kaiser press release about their intention to launch the quote unquote "BIGGEST" health care study on diet and genetics. Don't the TV news editors even GLANCE at what's in the newspapers? This BIGGEST member survey is blatantly timed to distract people from and/or preempt the L.A. Times article. What a coup for the Kaiser PR people who had a hotline to the ABC news room, where the same pseudo-story about Kaiser's BIGGEST member survey has mentioned three times so far this morning, while the revelations of the L.A. Times article have not been mentioned at all.

Update: Kaiser's decoy story has now been added to the rolling headlines on the bottom of the screen! This is usually reserved important news alerts that need to continue to be communicated even when the reporters are talking about something else.

Once again Kaiser has chosen to exercise low PR tactics instead of addressing the problems. And once again the mainstream media has gone slithering after the money instead of bothering with the hassle of investigative reporting.

Kaiser must not be allowed to get away with putting PR before patients. To bring home how important it is to not let Kaiser substitute "thriviness" for problem-solving: I found out this morning that the Roseville cancer patient mentioned in my previous post DIED this morning. Even though the patient could eat, Kaiser withheld all medication except for morphine. Kaiser representatives claimed that the patient didn't need medication (for diabetes and a heart condition) because "his brain would take over". Two family members with M.D.s tried to intervene. One was allowed to speak to the attending physician, but no one was allowed to see the medical records.

The saddest part of all this is that Kaiser sowed dissension in the family by asserting that if the family moved the patient to another hospital, they would be stuck with a bill they could never pay off. Who knows what options the family would have found if they looked, but while they were trying to figure everything out, the patient died.

In other news, Kaiser lost another laptop containing the medical information of as many as 22,000 people. Why isn't this being reported instead of Kaiser's strategic deployment of the word "BIGGEST"?

For People Leaving Comments: An emergency came up, and it's hard for me to get to a computer to approve the comments. Please do leave your comments - I care about them a lot, and I think it's important for Kaiser to hear a community of voices. I will get to the comments as quickly as I can, and I will reply at some point during the day.
First, I want to thank everyone who has chipped in for my participation in the Health Care Blogging Summit. A few dollars from a lot of people builds up fast, and I'm now confident I'll have the money by the end April. :D

Now on to the horrific example of Kaiser Thrivicide that's currently being discussed everywhere. The patient had been going to Kaiser (Northern California - Roseville) for NINE YEARS, with the complaint that he had lost his sense of smell. The doctors I know say that any third year medical student would immediately consider the possibility of a frontal lobe brain tumor. However, as usual, Kaiser avoided doing the brain scan that's required to rule out that diagnosis (i.e. Kaiser didn't want to spend the money on the necessary test.)

After nine years, a Kaiser doctor finally ordered the tests, and of course the patient had a frontal lobe brain tumor.

Since brain tumors are expensive to treat, Kaiser elected not to consult with the person who had his Power of Attorney for the patient's health care, or anyone else: Kaiser sent the patient directly to a hospice without ordering any further tests or treatment!!!

When his family got to the patient, he was being pumped full of IV Morphine, though he had no pain symptoms! Apparently, even the costs of maintenance without treatment are too much for Kaiser. Suppressing respiration with Morphine will hasten death. And both the hospice move and what looks to me like attempted murder reduced the chances of the patient going to REAL doctors who might try to treat, or even cure this disease.

The patient's family (who have his Power of Attorney) want to move him to a hospital where he can be treated, but Kaiser has been trying to play the family members off each other instead.

The advocacy community is outraged because this is TYPICAL for Kaiser! The doctors at Kaiser avoid diagnosis of an expensive disease, and when its presence becomes impossible to deny, they declare it incurable without proper testing, and then rush them off to "Hospice" to initiate involuntary euthanasia.

This is NOT negligence! This appears to be a premeditated PLAN to save money at the expense of patient lives!

Yet Kaiser rates continue to skyrocket. Patients are paying $$$ for Kaiser's PR thriviness instead of health care!

I've pieced together the story from a number of emails - most of the above is paraphrased or directly quoted from my source. If I've misunderstood anything, I welcome corrections and will act quickly on them.
Kaiser leadership recently distributed a memo on ethics to their organization, which you can read here. Since Kaiser hasn't taking any action whatsoever to address the incidents where people have suffered because of their ethical malfeasance, this memo is just blowing a lot of smoke. The disturbing part, though, is that memo tells employees they have a duty to report ethics violations. However, anyone who works for Kaiser knows that HR has a mandate to back managers under any circumstance, so managers will preemptively move to fire or otherwise retaliate against employees who even hint that there's an ethics problem. Kaiser needs to fix the HR problem first before ordering rank-and-file employees to put their jobs on the line.

In other news, the Labor Panel went very well, and hopefully whatever aired on local TV will soon be available online. I met Justen Deal for the first time in person, and we compared notes on our experiences. I still have hope that Kaiser will review the stance they took toward him, because putting him on unpaid leave for months for a well-intended criticism just makes them look like jerks who put political kowtowing before the good of anyone else - including patients as well as employees.

I have been invited to participate in a panel for the Healthcare Blogging Summit. This summit has brought to light the way corporate interests infiltrate and dominate the public voice - thus silencing, isolating, and delegitimizing critics. Corporate bloggers are paid: they are funded to attend conferences, and when they serve on panels they become known as "professionals" to be taken seriously. There are even corporate sponsorships for people attending the conference, so the HMO and Insurance industries actually *become* the blogosphere. Many corporate critics don't even have ads to support their blogs: everything they do is on their own time and out of their own pocket.

I was honored to be invited to be on a panel of the Healthcare Blogging Summit, and I hope my one determined voice won't be utterly swamped by the sea of corporate stooges. Interested parties can show their support in part by recognizing how some of the rising professional bloggers are being subsidized by corporate interests.

Lastly, somehow I missed that David Merlin settled his lawsuit against Kaiser last month. I'm sure there's a gag order involved, so this is a real loss to the public's right to know about what really happened during the kidney transplant scandal. :-(

Update: At the suggestion of a community participant below, I've set a ChipIn account to raise money for the Healthcare Blogging Summit. For anyone who makes a donation, thanks in advance for your support and please feel free to email me if you need help with a Kaiser-related problem.