Authorities are investigating a
medication error
that led to the death of a baby at Kaiser's Santa Clara hospital. The article cites three medication error deaths at Kaiser Santa Clara since 2004 - this number seems low to me, so I'm wondering what Kaiser does to re-catagorize other deaths. Here's
another article
.
To give an example of how far Kaiser is willing to go, check out the case of
Lehna Jordann Brewer
, in which Kaiser pursues evidence manipulation and cover ups galore. Lehna's
father
recently spoke out about Kaiser's
HealthConnect debacle
- the L.A. Times article mentions problems caused by outages in the Neonatal ICU.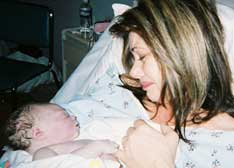 *********
In other news, Kaiser is
dumping Martinez
for the more upscale suburbs of Walnut Creek and Antioch. Kaiser's
Modesto project
is waiting on a full deployment of HealthConnect. That's going to be a loooong wait - lol. The California Deptartment of Managed Health Care still claims to be
investigating
the problems with Kaiser's EMR.
Kaiser Thrive has also posted a
visual aid
for Kaiser nepotism. Among the many complaints about Kaiser HR is they look the other way as high level managers hire their friends and family.
ROTFLMAO:
For some unexplained reason, Kaiser has rejected my application for Culture Change Leader. :D